Toy Fair Tour 2009
We invite you to join us for a tour of Nuremberg, Erfurt, Freiburg (Black Forest), Göppingen, Mulhouse and Erfurt.
===============================================
Tour Highlights
· Tour the city of Freiburg
· Visit the most detailed layout in Germany
· Stay in a real castle as our main hotel
· Attend the International Toy Fair, which is not open to the public
· Visit the Marklin factory
· Tour the city of Erfurt
· Take a Steam Ride on a narrow gauge line
· Ride on a high speed ICE train
Departure: January 28, 2009
Return: February 06, 2009
Air travel from Chicago
Please note: You can choose any airport within the US for departure. We will make the necessary arrangements for you.
| | |
| --- | --- |
| LAND/AIR PRICE (per person) | $3395.00 |
| LAND ONLY PRICE (per person) | $2895.00 |
Day 1, Wednesday, January 28
Chicago-Frankfurt
We are leaving Chicago late afternoon on your non-stop flight to Frankfurt. Cocktails and dinner will be served en route.
Day 2, Thursday, January 29
Frankfurt-Freiburg (Black Forest)
One hour before landing they will serve breakfast. After checking through immigration and customs we will board the train to Freiburg. After checking into the hotel the afternoon is free for your own activities. We will meet for dinner at 7:30 and probably will call it a night after that.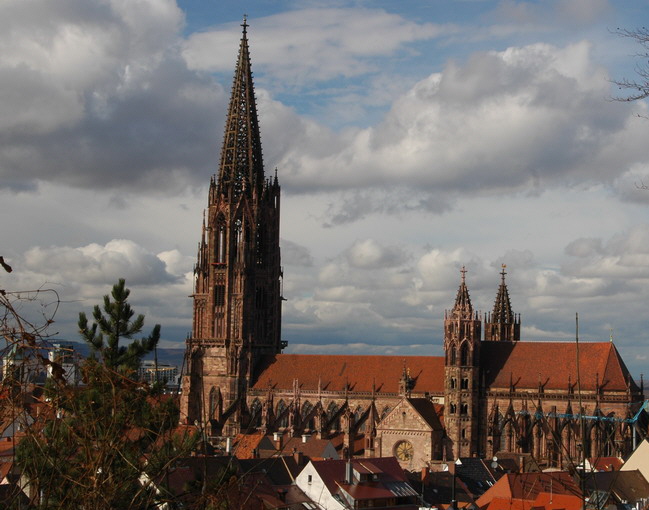 Day 3, Friday, January 30
Hollernzollern Castle-Göppingen
Our bus will bring us to the Hohenzollern Castle, one of the most spectacular fortresses in Germany.
Hohenzollern Castle is the ancestral seat of the Prussian Kings and German Emperors as well as the Swabian branch of the Princes of Hohenzollern. It ranks among Europe's most famous and popular castles. The stunning panorama of the picturesque landscape has already been admired by Emperor William II. (1859-1941) who visited the castle several times and is said to have uttered "the view from up here is truly worth a voyage".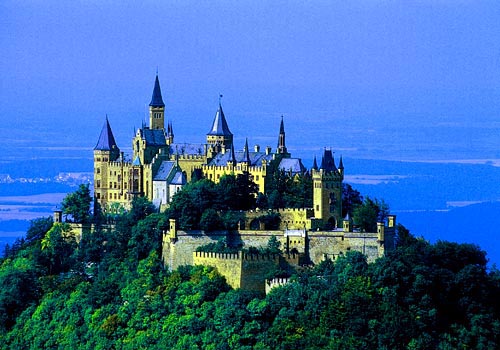 After the castle we are heading towards Göppingen the home of Marklin. We are invited to tour the factory and the museum. In the evening we return to our hotel in Freiburg.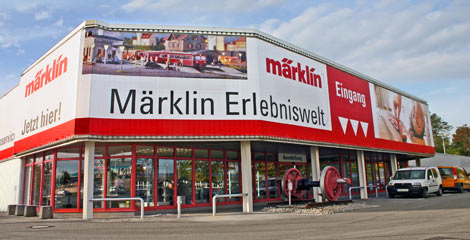 Day 4, Saturday, January 31
Freiburg-Mulhouse
Today you are in for a special treat. We are visiting 2 museums in Mulhouse Alsace. The transportation museum is one of the finest in Europe. Besides the rolling stock they even show little scenes to bring you back to those times. After lunch we go to the Bugatti museum of the Schlumpf brothers. It is unbelievable what kind of collection they gathered over the years.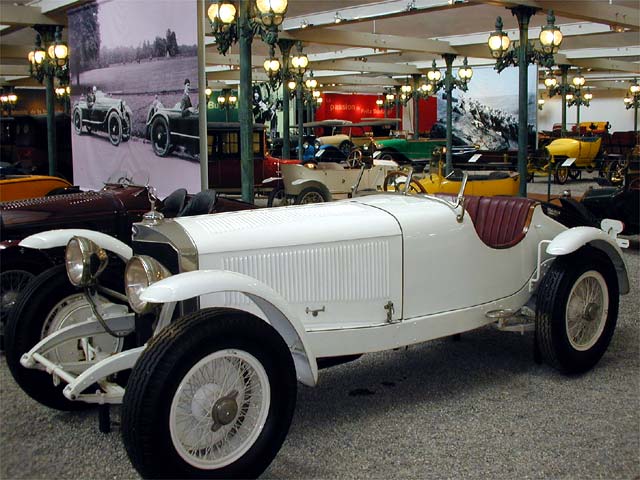 Day 5, Sunday, February 01
Freiburg-Bertelsmann Layout
Freiburg is one of the most beautiful cities in Germany. Therefore we will do a little city tour before we go to see the layout.
Oh my god. You have never seen a layout like this. The landscape and the details are unbelievable. The layout depicts an area from the Blackforest in the 1930s. There are over 900 handcrafted trees, 78 specially made buildings and hand-laid track to admire. Even the layout is privately owned we are invited to see it. All those buildings are made be MBZ just for this layout. The nice thing is that you can buy them now for yours. It also will help you to get a real prospective for HO scale. When you look at the village church it will strike you how big it is, but when you would measure it you would see that it is to scale.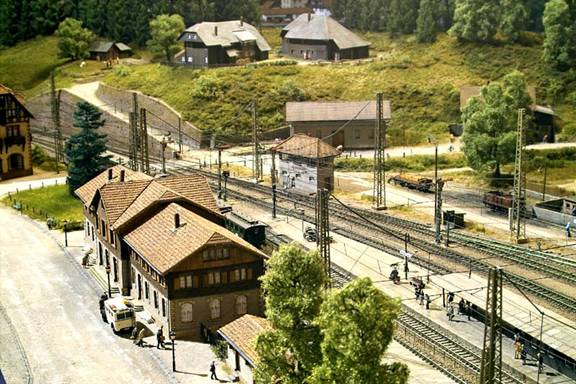 Day 6, Monday, February 02
Transfer to the Castle
Today, we are leaving the Blackforest and go to our hotel in Bavaria Castle Hohenstein. With the high-speed ICE and an Inter City train we will arrive in Lichtenfels in 5 hours. After transferring to the hotel we will give you the rest of the day off. We will conclude the day with a dinner at the castle.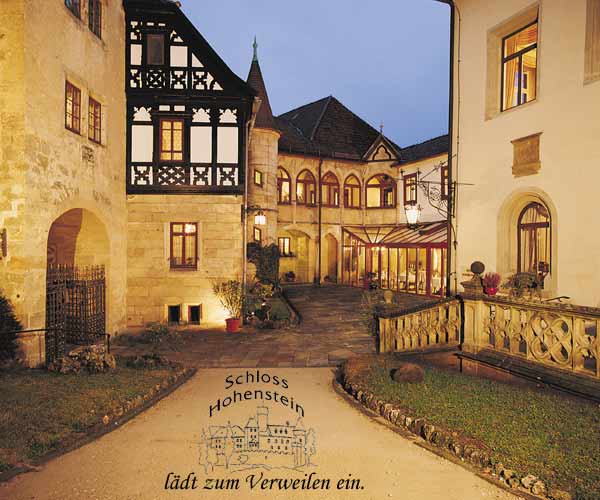 Day 7, Tuesday, February 03
Hainesberg-Dippoldiswalde
We want to bring you to a new Narrow Gauge line. According to the information we have right now, the line from Hainesberg to Dippoldiswalde should be open by mid December. If they are not on schedule as planned we will go to the Steam Locomotive museum in Neuenmarkt-Wirsberg. We haven't been there in many years and it would be very interesting to come back.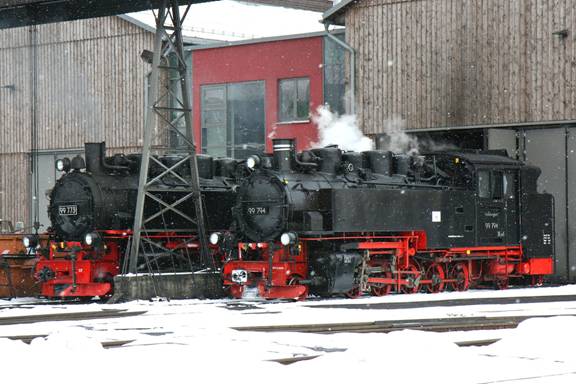 Day 8, Wednesday, February 04
Erfurt
Today we are visiting Erfurt. Erfurt is the capital of the state of Thuringia (Thüringen) located in the "green heart of Germany". We will meet with a professional guide, which will show us around.  One of their landmarks is the unique ensemble created by the combined effect of the Mariendom (Cathedral of The Blessed Virgin Mary) together with the Severikirche (St. Severus Church). These two magnificent examples of German Gothic architecture at its best majestically dominate the cityscape. The neo-Gothic town-hall at the Fischmarkt was built between 1870 and 1874. Inside the stairwells and the Festsaal (main function hall) there are numerous wall paintings depicting legends and scenes from the life of Luther as well as pictures illustrating the history of Thuringia and Erfurt. The Emperor's Hall is the oldest centre for cultural events and congresses in Germany. One of the buildings that reflects the history of Erfurt in a special and unique manner is the Kaisersaal in the Futterstrasse, which, after radical reconstruction, was reopened on the 15th of May, 1994. These are just a few highlights.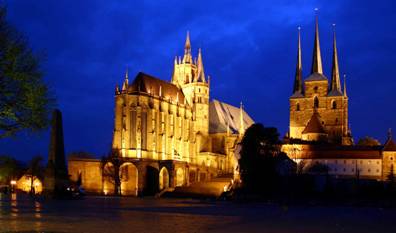 Day 9, Thursday, February 05
Toy Fair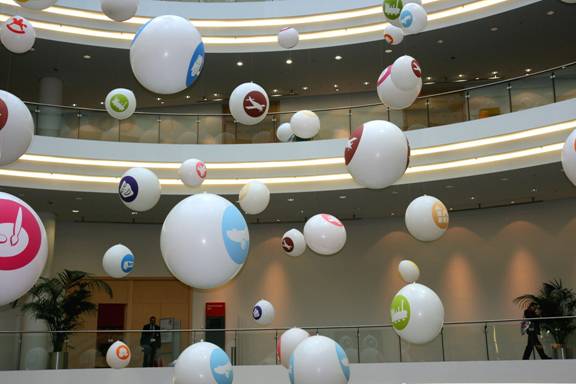 We all were waiting for this day. The Toy Fair is opening today and we will be right there. What a treat for our eyes. All the new products, all the layouts and dioramas – we will be like kids in the candy store.
Day 10, Friday, February 06
Frankfurt-Chicago
Like all good things, this tour will come to an end today. Breakfast is really early in the morning with hotel check out to follow. We will transfer to Frankfurt Airport and fly back home.
Welcome Home!
Tour Price Includes:
Round-trip airfare, economy class from Chicago
8 nights at first class hotels with daily breakfast
Rail travel as per itinerary
Attentive tour guides speaking English and German
Buses as per itinerary
Tickets for Toy Fair
No extra charge for single occupancy
Taxes and service charges for included features
Tour Price does not include:
All items of personal nature, such as phone calls, room service, laundry and beverages
Gratuities to local guides
Please note:
Airfare is included in round trip from Chicago. For departures from other cities, please contact Roman Plaszewski at Reynauld's Euro-Imports, Inc. In most cases there is no additional charge if you fly from a different city.
Terms & Conditions:
An initial deposit of $600.00 per person is required to secure reservation. This deposit has to be made by December 10. Seats are limited, so reservations will be made on a first come-first serve basis. Final payment must be made by December 31, 2008.
Checks must be made payable to R. Plaszewski and sent to: Reynauld's Euro-Imports, Inc. 122 N. Main Street, Elburn, IL 60119.
Rates are subject to change including but not limited to increases in applicable taxes, government imposed fees and exchange rates.
Cancellations:
All cancellations must be received in writing. Cancellations fees before January 01, 2009 will be $300.00 per person plus any deposits lost to airlines or any other facilities! Cancellation fees between January 02 and January 20 will be $600.00 plus any deposits lost to airlines or any other facilities!
After January 21, 2009 there will be no refund for cancellations.
Refunds:
No refunds will be made for unused portion of the tour after travel begins.
Proof of Citizenship:
It is the traveler's responsibility to provide proper documentation of proof of U.S. citizenship.  Married women traveling with documentation in their maiden name must supply a marriage license.
Failure to possess required documentations may result in denied boarding. No refunds will be made if passengers are denied boarding.
For non-U.S. citizens, please contact the appropriate destination embassy or consulate for correct document requirements.
Your passport must be valid till September 2009 or longer.
Itinerary:
Every effort will be made to operate the program as per the scheduled itinerary. Due to local conditions or circumstances, we reserve the right to adjust or alter the itinerary.
Responsibilities:
Reynauld's Euro Imports, Inc. is not in any way responsible for this tour. Rey and Roman Plaszewski arranged this tour for the enjoyment of European train enthusiasts.
Rey and Roman Plaszewski are responsible for arranging the services and accommodations offered hereunder, except in the absence of negligence on their part; Rey nor Roman Plaszewski are not responsible for any act, error, omission, injury to person or property, inconvenience, accident, delay or default of any company and/or their employees, agents, or servants, or facilities in connection with these. It is expressly understood that Rey and Roman Plaszewski are not responsible for any delays for any flight or non-operation of any flight hereunder due to any reasons beyond their control, including work stoppages, labor strikes, or Forces Majeure and shall have no liability of any nature whatsoever relating to flight delays, including (but not limited to) liability for damage related to shortened vacation time, inconvenience or hardship, additional expenses or any other form of damage. By accepting this contract, you hereby relieve Rey and Roman Plaszewski of all such liabilities.
------------------------------------------------------------------------------------------------------------
Toy Fair 2009 Tour Reservation Form
Passenger Name (as it appears on Passport): ________________________________________________________________________
Address:________________________________________________________________
City:________________________ State:____________Zip:_______________________
Home Phone:______________________Bus. Phone:_____________________________
Email:__________________________________________________________________
Enclosed is my Check of $:___________($600.00 per person) Payable to R. Plaszewski
o         I sign up for the Land/Air package
o         I sign up for the Land package only
I have read and agree to the terms and conditions outlined in this advertisement:
Signature of Passenger:_____________________________________________________
Please return this form and payment to: R.Plaszewski, 122 N. Main St., Elburn, IL 60119